This event now concluded. Video available here
Speakers: Jennifer LU (Executive Director, Taiwan Equality Campaign), Fumino SUGIYAMA (CEO, New Canvas)
Moderator: Aiko DODEN (Special Affairs Commentator, NHK World TV, Japan Broadcasting Corporation)
Date: Friday, March 5, 2021, 6:00–7:00 pm (JST)
Venue: Online
Co-organized by: Asia Society Japan Center, Mitsubishi UFJ Research and Consulting, Shahani Associates Limited
Supported by: Japan Foundation Asia Center, MRA Foundation, Tanaka UK Japan Educational Foundation
Language: English / Japanese (with simultaneous interpretation)
Admission: Free
Taiwan is among the 29 countries in the world, and the first in Asia, to have legalized same-sex marriage. In Japan, efforts to guarantee the legal rights of LGBTQ individuals have been made at the local level, as was first seen in Shibuya Ward in 2015, and today 76 local governments recognize same-sex partnerships. Yet there is a lack of understanding toward sexual minorities, and obstacles facing the LGBTQ community seem to reflect the overall rigidity of society.
In this session, we will think about how we can make society inclusive and kind for all, including LGBTQ groups and anyone feeling a lack of empowerment in the current world—with two leading LGBTQ activists in Asia: Jennifer Lu, who led the campaign for same-sex marriage legalization in Taiwan, and Fumino Sugiyama, who was deeply involved in the enactment of the same-sex partnership ordinance in Shibuya.
Recording of the livestream

* Kindly note that due to the connection problems that occurred during the livestreaming, some viewers may experience audio break up. If you would like to watch in Japanese, please click here
Fumino SUGIYAMA (CEO, New Canvas)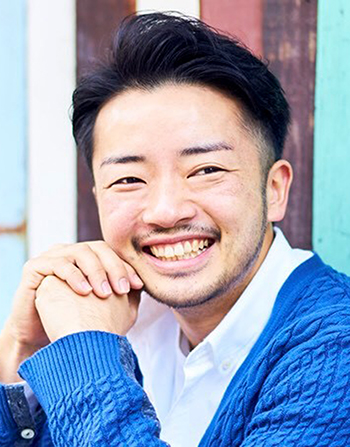 Born in Tokyo, Fumino Sugiyama is a transgender activist and leading campaigner for a better understanding of sexual minorities in Japan—based on the idea that addressing the needs of minorities will also help resolve the issues faced by the majority. After earning a master's degree from Waseda University in 2007, Sugiyama spent two years backpacking around the world, visiting over 50 countries and the Antarctic, during which he faced various social issues. He became actively involved in awareness-raising activities for LGBTQ issues in the early 2010s, and took part in the effort to make Shibuya Ward become the first municipality in Japan to recognize same-sex partnerships in 2015. Sugiyama currently serves as a member of the Shibuya Ward Gender Equality and Social Diversity Promotional Committee as well as a co-chair of Tokyo Rainbow Pride. Publications include
Daburu hapinesu
(Double Happiness; Kodansha, 2006) and
Moto joshi kokosei, papa ni naru
(A Former High School Girl Becomes a Papa; Bungei Shunju, 2020). He is a former member of the Japan women's national fencing team.
Aiko DODEN (Special Affairs Commentator, NHK World TV, Japan Broadcasting Corporation)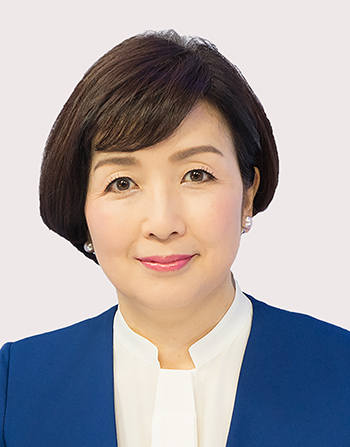 Aiko Doden has expertise in reporting on a wide range of global issues from hard security to human security. As a commentator, she covers Southeast Asia, Japan-US relations and Japan's foreign policy. Doden is a popular face on TV, having anchored key news programs such as
NHK Good Morning Japan
,
NHK News at 9 PM
,
NHK World Network
, and
NHK Asian Voices
. She was a correspondent based in Thailand extensively covering ASEAN countries. She holds an MA from Columbia University and translated
I Am Malala: How One Girl Stood Up for Education and Changed the World
into Japanese (Iwanami Shoten, 2014). She has served as Trustee at the International House of Japan since 2018.