This event now concluded. Video available here
Video Message:
Malala YOUSAFZAI (Education Activist; 2014 Nobel Peace Prize Laureate)
Speakers:
● Lin KOBAYASHI (Co-founder and Chair of the Board, UWC ISAK Japan),
● Kathy MATSUI (Board Member, Asian University for Women Support Foundation)
Moderator: Aiko DODEN (Special Affairs Commentator, NHK World TV, Japan Broadcasting Corporation)
Date: Friday, January 22, 2021, 6:00–7:00 pm (JST)
Venue: Online
Co-organized by: Asia Society Japan Center, Mitsubishi UFJ Research and Consulting, Shahani Associates Limited
Supported by: Japan Foundation Asia Center, MRA Foundation, Tanaka UK Japan Educational Foundation
Language: English / Japanese (with simultaneous interpretation)
Admission: Free
In a joint effort with partner organizations, I-House will hold a new webinar series inviting leaders from the Indo-Pacific region as speakers starting in January 2021. In this session, Lin Kobayashi of UWC ISAK Japan and Kathy Matsui of Asian University for Women—both of whom are deeply committed to cultivating the next generation of leaders—will discuss education in the Covid era.
Having tackled the issue of educational disparity stemming from poverty and/or gender discrimination for many years, how have Kobayashi and Matsui looked at the learning inequalities around the world exacerbated by Covid-19 and attempted to turn the various crises they have faced into opportunities to continue their mission of nurturing new leaders? We are delighted to be joined also by Malala Yousafzai, education activist from Pakistan and the youngest Nobel Prize laureate, who will be delivering a keynote speech at the beginning of this session.
Recording of the livestream

*If you would like to watch in Japanese (simultaneous interpretation), please click here
Lin KOBAYASHI (Co-founder and Chair of the Board, UWC ISAK Japan)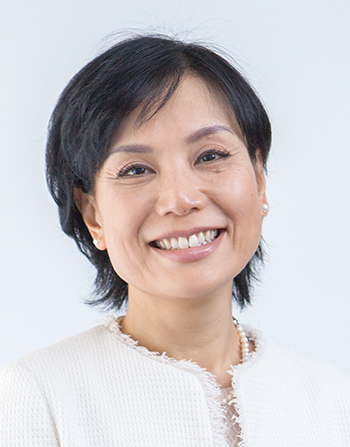 Lin Kobayashi is Co-founder and Chair of the Board of UWC ISAK Japan, a residential high school opened in Karuizawa in 2014 with a mission to nurture transformational leaders who explore new frontiers and make a positive impact. Formerly known as ISAK, the school became the 17th member of the United World Colleges (UWC) in 2017. Prior to ISAK, Kobayashi worked for UNICEF in the Philippines, where she conducted non-formal education projects for street children and realized the strong need for leadership education. She was selected as a Young Global Leader by the World Economic Forum in 2012, Change-maker of the Year 2013 by Nikkei Business, Woman of the Year 2015 by Nikkei Woman, Yale World Fellow 2017, and EY Entrepreneur of the Year 2019 Japan. Kobayashi has also served on the board of the Asia Pacific Initiative since 2018 and the UWC International Board since 2020. She holds a BA from the University of Tokyo and an MA in Education from Stanford University.
Kathy MATSUI (Board Member, Asian University for Women Support Foundation)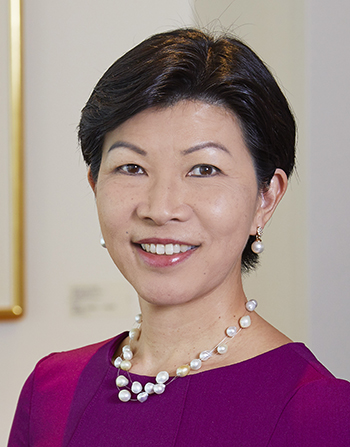 Kathy Matsui joined Goldman Sachs in 1994 and was named managing director in 1998 and partner in 2000. Until 2020, she served as vice chair of Goldman Sachs Japan, co-head of Macro Research in Asia, and chief Japan equity strategist. She is known for her work on "womenomics"—the term she coined in 1999 calling for an increase in female workforce participation in Japan to revive the country's economic growth—and has served on numerous government committees for the promotion of gender diversity in Japan. In 2007, she was chosen by the
Wall Street Journal
as one of the "10 Women to Watch in Asia" and in 2014 she was named to
Bloomberg Markets
magazine's "50 Most Influential" list. She is currently a board member of the Asian University for Women (AUW) Support Foundation committed to empowering women through education and chair of the Board of Councilors (Japan) of the US-Japan Council. She earned an AB from Harvard University and an MA from Johns Hopkins School of Advanced International Studies.
Aiko DODEN (Special Affairs Commentator, NHK World TV, Japan Broadcasting Corporation)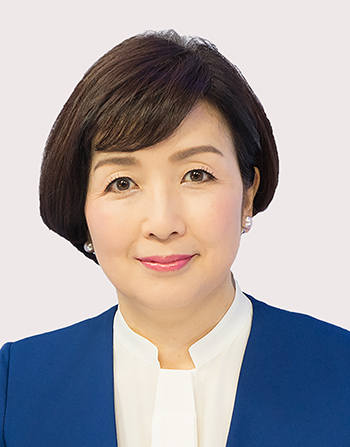 Aiko Doden has expertise in reporting on a wide range of global issues from hard security to human security. As a commentator, she covers Southeast Asia, Japan-US relations and Japan's foreign policy. Doden is a popular face on TV, having anchored key news programs such as
NHK Good Morning Japan
,
NHK News at 9 PM
,
NHK World Network
, and
NHK Asian Voices
. She was a correspondent based in Thailand extensively covering ASEAN countries. She holds an MA from Columbia University and translated
I Am Malala: How One Girl Stood Up for Education and Changed the World
into Japanese (Iwanami Shoten, 2014). She has served as Trustee at the International House of Japan since 2018.
*The webinar series Leaders Shaping the Future of the Indo-Pacificlaunched in January 2021 is conducted with the aim to "contribute actively to future peace and coexistence in the Indo-Pacific by strengthening networks in the region." Since Covid-19 became a global pandemic, there has been a concern that the continuing restrictions on the movement of individuals may strengthen the global trends of anti-globalism, nationalism, and racism, which can result in a growing sense of division among people. Cooperation and solidarity across Asia as a whole are all the more important in order for us to recreate a world that instead connects people. In this webinar series, we will invite leaders and experts from the Indo-Pacific region as speakers to share knowledge and insights with others and to examine the current challenges accentuated by Covid-19 through various perspectives such as governance, education, diversity, the smart city, and architecture. From there we will explore how we can cooperate and stand together in these unprecedented times.