Barbara Jean Allen, Painter
October 2000—April 2001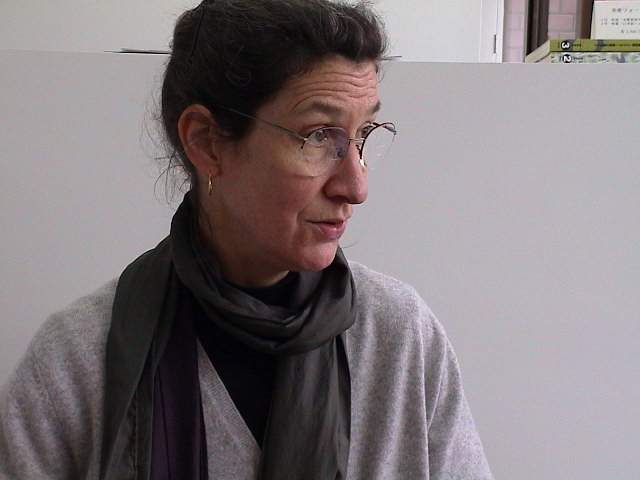 Barbara, a painter, finds that the traditional style of ikat weaving done in Japan, such as the kasuri, is close to her own style of painting, and her main objective in Japan was to make a more detailed research on traditional Japanese weaving techniques. She held a successful collaborative exhibition with the Japanese visual artist Shuuko Terada, at the Galerie 16 in Kyoto Kyoto from March 6th to the 11th (please see the CollaborationProjects page)
―
Maureen Fleming, Choreographer/Dancer
March—September 2001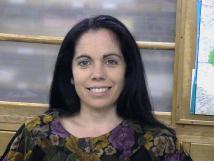 Maureen is a choreographer/dancer from New York who spent her six months in Japan continuing her studies of butoh and beginning to learn traditional dance forms such as noh and buyoh as well as Noguchi Michizou's body awareness technique. While in Japan, she performed two large-scale works, "Eros" and "Decay of the Angel" as partof the Collaboration Project .
―
Gene Allan Coleman, Musician/Composer
January—June, 2001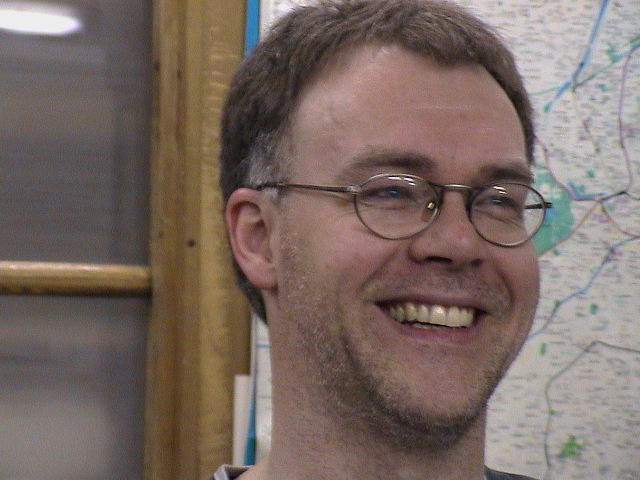 Musician/composer Gene Coleman's interest in Japanese music ranges from the traditional to the avant-garde. He worked with contemporary composers and musicians who write for traditional instruments while seeking new parameters for these instruments. On June 20th, as partof the Collaboration Project, he presented a concert at the I-House with composer Yoshihide Otomo and several other musicians playing both Western and Japanese instruments.
―
William Pope.L, Performance and Visual artist
January—June, 2001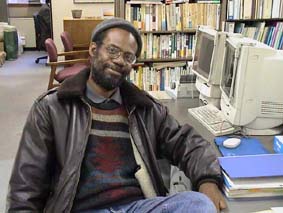 William is a performance and visual artist from Maine who came to Japan, in part, to research the Namban art in Kobe. Based on this research, he designed, produced and executed performance events in the form of "endurance processions," combining visual, theatrical, historical and musical elements which celebrated themes of journey, struggle and cultural cross-pollination. He held these event/performances in several places throughout Tokyo, including streets, parks and halls (please see the Collaboration Project page).
―
David John Mazzucchelli, Comic book writer/Artist
August, 2000—January, 2001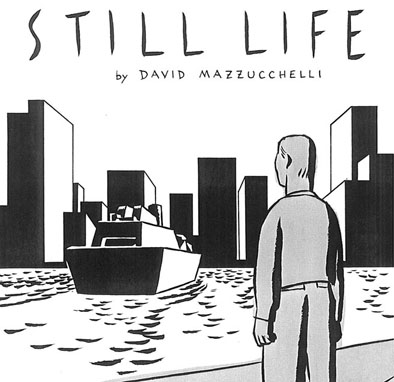 In Japan, manga is truly a mass medium, embraced by the public in a way not seen by in any other country. While the basic language of comics is the same everywhere, there is something about the approach to visual storytelling in Japanese comics that differs strikingly from those of America and Europe. Beyond the commerical shonen and shojo manga, the manga tradition in Japan is highly developed through a number of smaller, artfully produced, daring drama pictorals and art-comics. David Mazzucchelli has been working on more complex and narrative forms of comics, and is presently working on a novel conceived in the visual language of comics. David spent time in Japan to research and work on this novel. Japan. He met with manga artists, graphic artists and studied some of the traditional visual arts.
―
---
For profiles and photos of previous artists, please click on the year
|2018|2017|2016|2015|2014|2013|2012|2011|2010|2009|2008|2007
|2006|2005|2004|2003|2002|2001|2000|1999|1978-1998
|Artists' Profiles TOP| JAPANESE
---