Elizabeth Brown, Composer
December 20, 2008 -May 19, 2009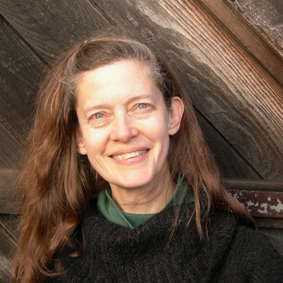 Composer Elizabeth Brown's music is performed around the world in such locations as Japan, Vietnam, the Soviet Union, Colombia and Australia, as well as across the United States and Europe. She has written for a number of unusual instruments, including the shakuhachi, the traditional Japanese bamboo flute. She travels to Japan to better understand how Japanese composers approach writing for traditional instruments and to learn more about the role of shakuhachi in contemporary Japanese music. She received a Master's degree in flute performance from The Juilliard School in 1977. She has been a fellow at the Rockefeller Foundation's Bellagio Center in Italy and at the MacDowell Colony, and she completed a residency in Vietnam in 2002 through an Asian Cultural Council grant. In 2006, she received a Guggenheim Fellowship.
Her website can be viewed at
―
Dmitri Carter, Puppeteer
May 18-Oct. 28, 2008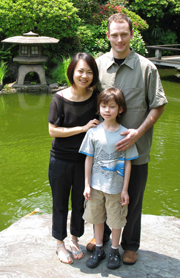 Dmitri Carter has been a professional puppeteer since childhood. A core member of the Carter Family Marionettes, he played an integral role in developing Seattle's Northwest Puppet Center. The Carter Family Marionettes are featured performers at National and World Puppet Festivals and are especially known for their mastery and preservation of the traditional Sicilian marionette theater known as Opera dei Pupi. Puppetry in Japan dates far back into antiquity, and Dmitri is particularly interested in karakuri ningyo, a unique form of puppetry that can be traced back to the Heian Period. He will learn about the construction methods, manipulation techniques, sources of repertoire, and history. Dmitri is currently the Director of Northwest Puppet Center and serves as a board member for the U.S. chapter of Union International de la Martionette.
His website can be viewed at
―
Elaine Chow, Visual Artist
February 11- August 10, 2008
An artist from New York City, Elaine Chow plans to use her fellowship in Japan to study the history, tradition and uses of textiles. Her particular focus during her five-month residency will be the furoshiki, a traditional square cloth used for wrapping and carrying. She will also examine the country's gift-giving culture during her residency. She describes her work as being "about preservation – of objects, memory, and cultural customs, [and she is] interested in disintegration and the value of things that change over time." She received her MFA in Fine Arts in 2002 from the School of Visual Arts in New York and was awarded a fellowship in sculpture from the New York Foundation for the Arts.
Her website can be viewed at
―
Brian Current, Composer
April 11 – September 1, 2008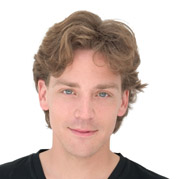 An accomplished composer, Brian Current is interested in studying the religious processional in rural Japan. He plans to use this experience to inform the composition of a large-scale contemporary ritual for choirs and electronic sounds. Lasting roughly one hour, the piece will feature a large number of choirs who will come together to sing polyphonic music as they move through an urban setting. Raised in Ottawa, Brian studied music at McGill University in Montreal and later completed his Ph.D. in composition on full fellowship from the University of California at Berkeley. He has also received fellowships from Yaddo, MacDowell and Bogliasco, and he is a recipient of the 2005 Guggenheim Fellowship and the 2003 Barlow Prize.
His website can be viewed at
―
Suji Kwock Kim, Writer
December 22, 2008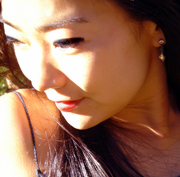 Suji Kwock Kim plans to use her fellowship to conduct research for poems related to Japanese literature,
music, art, theatre, film, landscapes and cityscapes, as well as poems about her relatives in Japan, part of
the community of Zainichi Koreans. Her first book, NOTES FROM THE DIVIDED COUNTRY, won the Addison Metcalf Award from the American Academy of Arts and Letters, the Walt Whitman Award from the Academy of American Poets, a Whiting Foundation Award, and THE NATION/ Discovery Award, and she is also the recipient of a Fulbright Scholarship and Stanford University's Wallace Stegner Fellowship. Choral settings of her poems, composed by Mayako Kubo for the Tokyo Philharmonic Chorus, were performed at Pablo Casals Hall in Tokyo on December 18, 2007. PRIVATE PROPERTY, a multimedia play she co-wrote, was produced at the Edinburgh Festival Fringe (U.K.) and featured on
BBC-TV. Her recent poems have appeared in THE NEW YORK TIMES, THE WASHINGTON POST, THE LOS ANGELESTIMES, THE PARIS REVIEW, and National Public Radio.
―
---
For profiles and photos of previous artists, please click on the year
|2018|2017|2016|2015|2014|2013|2012|2011|2010|2009|2008|2007
|2006|2005|2004|2003|2002|2001|2000|1999|1978-1998
|Artists' Profiles TOP| JAPANESE
---