Commemorating the 60th anniversary of Japan-India diplomatic relations in 2012, the Japan-India Distinguished Visitors Program was launched with the hope to strengthen the relationship between the people of both countries.
The program invites eminent Indian public figures from various fields who are proposing new values or innovative ideas to change the status quo of society. During their stay for a week, the fellows engage in one public lecture, as well as dialogue and discussions with counterparts and leaders who are tackling similar issues in Japan in their area of expertise.
I-House organized this program jointly with the Japan Foundation and invited four distinguished fellows in 2012-2016. This program is being co-sponsored by Shahani Associates Limited since 2017.
2020 Fellow (April 15–18, 2020) Mr. Bindra's visit to Japan has been postponed.

Mr. Abhinav BINDRA
Founder, Abhinav Bindra Foundation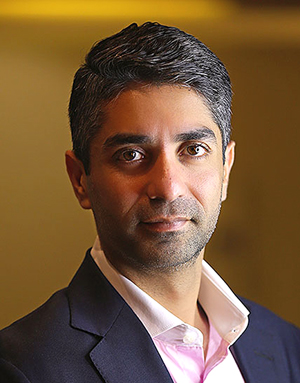 Mr. Bindra is an Indian entrepreneur dedicated to reshaping the Indian sporting ecosystem through introducing global best practice in sports science and governance to the country. Known as India's only individual Olympic gold medalist and the winner of over 150 medals in his 22-year career, he is a role model for athletes across the world, responsible for igniting India's new generation of Olympic athletes. He is also the recipient of the 2009 Padma Bhushan, the third-highest civilian award, and is one of the top influencers of sport policy in the country. His primary outreach to Indian sport is through the Abhinav Bindra Foundation, a nonprofit that works to integrate science and technology into sports while encouraging high performance physical training. He is particularly focused on bringing the world's best practices in training and injury management to grassroots sports and helping athletes build a strong foundation on which to pursue excellence. As a former chairman of the International Shooting Sport Federation (ISSF) Athletes Committee and a current member of the IOC Athletes' Commission, Mr. Bindra has had an effect on the global sporting landscape. He has also been part of the working groups that have benefited athletes on such topics as mental health, financial independence, and entrepreneurship.
2019 Fellow (December 6, 2019)
Mr. Ritesh AGARWAL
CEO / Founder, OYO Hotels & Homes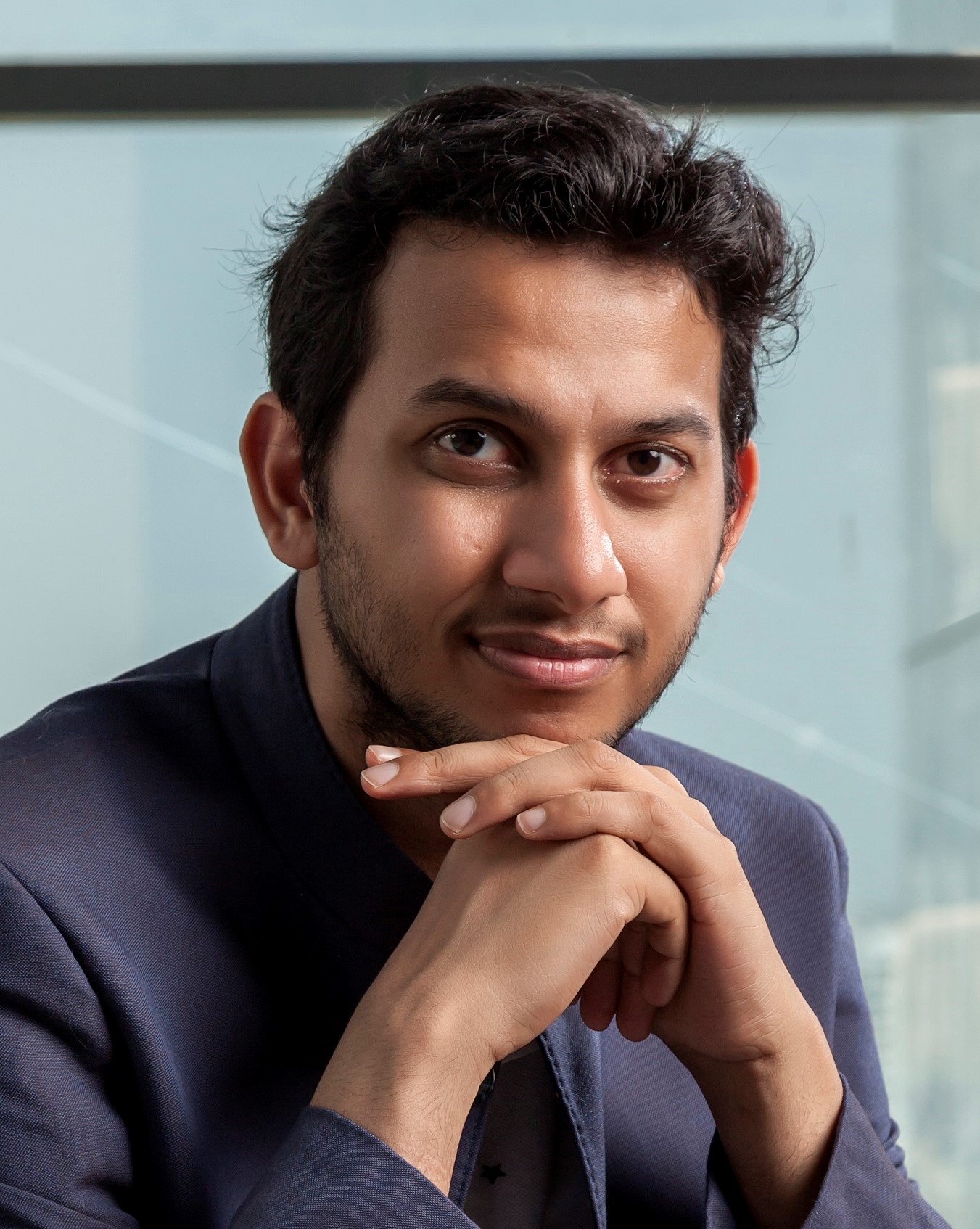 Born in 1993, Ritesh Agarwal is one of the most famous and accomplished young Indian entrepreneurs. He was just 18 years old when he started his first venture called Oravel Stays modeled after Airbnb, which later branched out to become OYO Rooms (known as OYO Hotels & Homes now). With innovative technology using booking software which provides real-time demand-supply analysis, OYO has been redefining living spaces and boosting occupancy rates. Mr. Agarwal was the first resident Asian to receive a Thiel fellowship, a program started by Paypal founder for young entrepreneurs, a sum of $100,000 to pursue a startup dream. He has won many awards and accolades for his work including being listed in the 2016 Forbes "30 under 30" in the consumer tech sector. OYO is now backed by leading investors such as SoftBank Vision Fund; it broke into the real estate industry in Japan in 2018.
2018 Fellow (March 2–8, 2019)
Ms. Zia Mody
Founding Partner, AZB & Partners

Renowned for her contribution to the legal world at large, Zia Mody is amongst India's most formidable corporate lawyers. She is also considered an authority on corporate law, mergers and acquisitions, securities law, private equity and project finance. Ms. Mody started her career as a lawyer in the U.S. at a time when women were a minority in the legal profession both in India and the U.S. After returning to India, she established a law firm, which has grown to be a leading firm with some 450 associates. She has earned tremendous appreciation as a role model for women in business, and was ranked by Forbes as one of India's 10 Most Powerful Women from 2013 through 2017. In 2018, she was ranked No. 1 by Fortune in its list of India's Most Powerful Women in business, those who are making an impact by virtue of their business acumen and social and cultural influence. She received her LLM from Harvard Law School and was then admitted as a member of the New York State Bar.
2017 Fellow (September 1-10, 2017)
Mr. Anshu Gupta
Founder, Goonj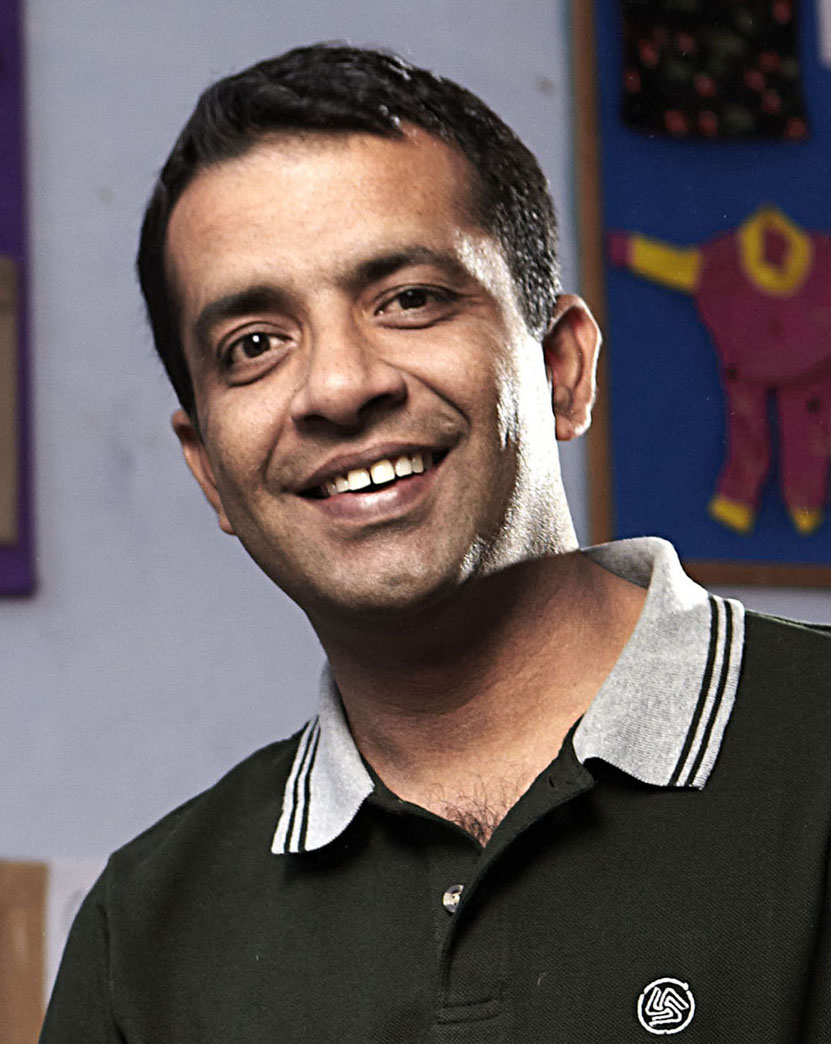 Mr. Gupta, popularly called the "clothing man" of India, is the founder of the voluntary organization Goonj. Having studied and been trained in mass communications, he also has a master's degree in economics. Starting his career as a freelance journalist, Mr. Gupta founded Goonj in 1998. Known for its innovative development initiatives, such as Cloth for Work and Not Just a Piece of Cloth, and its widely acclaimed disaster relief and rehabilitation work, Goonj involves rural communities in self-identifying their issues and rewarding them for their efforts in kind. Every year it takes up over 3,000 rural infrastructure activities, from digging of ponds and wells to road repair and bamboo bridge construction.
Mr. Gupta received the prestigious Ramon Magsaysay Award in 2015 for "his creative vision in transforming the culture of giving in India, his enterprising leadership in treating cloth as a sustainable development resource for the poor, and in reminding the world that true giving always respects and preserves human dignity." Earlier he also had won recognition as an Ashoka and Schwab Fellow while being listed as one of India's top social entrepreneurs by Forbes Magazine. He speaks passionately in national and international forums on non-issues troubling the world and how the big problems have small solutions, if we don't treat people like donors and beneficiaries but treat them as stakeholders. His mantra is "we don't want to grow as an organization, we want to grow as an idea and we are here to support people who replicate the idea of Goonj in different eco-systems and geographies." In large parts of Asia, there is a lot to learn from the successful large-scale and innovative disaster relief and rehab models of Goonj.
2016 Fellow (August 25-September 3, 2016)
Dr. Swati A. Piramal
Vice Chairperson, Piramal Enterprises Limited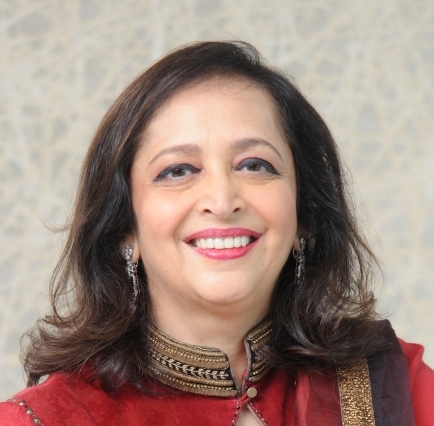 Dr. Piramal is the Vice Chairperson of Piramal Enterprises,* India's leading multinational company in healthcare, financial services and information management, and a founder of the Gopikrishna Piramal Memorial Hospital, where there has been an emphasis on polio prevention. She earned her medical degree from Mumbai University and master's degree from Harvard School of Public Health. She is currently a member of the Harvard Board of Overseers and Dean's Advisor to Harvard Business School and School of Public Health.
Dr. Piramal has used her background in medicine, public health and business to change the trajectory of healthcare, education, and public policy in India. As Director of the Piramal Foundation, she runs projects across healthcare, education, livelihood creation and youth empowerment. She aims to resolve issues that are critical roadblocks towards unlocking India's economic potential by finding innovative solutions. She helps promote health in rural India with mobile health services, women's empowerment projects and support for community education creating young leaders.
As the first woman president of India's Apex Chamber of Commerce, ASSOCHAM, in 90 years of its existence, she played a pivotal role in influencing important public policies and governance. She also served as an adviser to the Indian Prime Minister in science, technology and economic policy (2006-2014).
For her contributions, Dr. Piramal has received many distinguished awards including the Padma Shri in India, Chevalier de l'ordre national du Mérite in France, and the Global Empowerment Award in the UK.
*Piramal Enterprises Limited is the flagship company of Piramal Group which is a diversified conglomerate with operations in over 30 countries and a strong presence in more than 100 markets around the world.
2014 Fellow (March 14-20, 2015)
Ramachandra Guha
Historian/Biographer


Dr. Ramachandra Guha is a historian and biographer based in Bangalore. He has taught at Yale and Stanford universities, held the Arné Naess Chair at the University of Oslo, and been the Indo-American Community Visiting Professor at the University of California at Berkeley. In 2011-2012 he served as the Philippe Roman Professor of History and International Affairs at the London School of Economics and Political Science.
His books include a pioneering environmental history, The Unquiet Woods (University of California Press, 1989), and an award-winning social history of cricket, A Corner of a Foreign Field (Picador, 2002). India after Gandhi (Macmillan/Ecco Press, 2007) was chosen as a book of the year by the Economist, Washington Post, Wall Street Journal, San Francisco Chronicle, Time Out, and Outlook, and as a book of the decade in The Times, Times of India, and The Hindu. His most recent book is Gandhi Before India (Knopf, 2014), which was chosen as a notable book of the year by the New York Times.
Apart from his books, Dr. Guha also writes a syndicated column that appears in six languages in newspapers with a combined readership of some twenty million. His books and essays have been translated into more than twenty languages. The New York Times has referred to him as "perhaps the best among India's nonfiction writers"; Time Magazine has called him "Indian democracy's pre-eminent chronicler."
Dr. Guha's awards include the Leopold-Hidy Prize of the American Society of Environmental History, the Daily Telegraph/Cricket Society Prize, the Malcolm Adideshiah Award for excellence in social science research, the Ramnath Goenka Prize for excellence in journalism, the Sahitya Akademi Award, and the R. K. Narayan Prize. In 2009, he was awarded the Padma Bhushan Award, the Republic of India's third highest civilian honor. In 2008, and again in 2013, Prospect magazine nominated Dr. Guha as one of the world's most influential intellectuals. In 2014, he was awarded an honorary doctorate in the humanities by Yale University.
2013 Fellow (January 14-17, 2014)
Pratap Bhanu Mehta
President & Chief Executive, Centre for Policy Research

Dr. Pratap Bhanu Mehta is the president of the Centre for Policy Research, one of India's most distinguished think tanks in New Delhi. He was previously a Visiting Professor of Government at Harvard University and NYU Law School, and Professor of Philosophy and of Law and Governance at Jawaharlal Nehru University. His areas of research include political theory, constitutional law, society and politics in India, governance and political economy, and international affairs. He has also done extensive public policy work as a member of the Government of India's National Security Advisory Board, and Member-Convener of the Prime Minister of India's National Knowledge Commission. He is also a member of the World Economic Forum's Global Governance Council. His major publication includes The Burden of Democracy (Penguin 2003) and he is also a member of the group which produced Non-Alignment 2.0 (Penguin 2013.)
He is an editorial consultant to the Indian Express and his columns have also appeared in a number of national and international dailies including the Financial Times, Telegraph, International Herald Tribune, The Hindu, and Outlook. He is also on the Editorial Board of numerous journals including the American Political Science Review, and the Journal of Democracy and India and Global Affairs.
Dr. Mehta has a B.A. in Philosophy, Politics and Economics from Oxford University (St. John's College); and a Ph.D. in Politics from Princeton University. He is the recipient of the Malcolm Adiseshiah Award for 2010 and of the 2011 Infosys Prize for Social Sciences – Political Science.
2012 Fellow (March 26-31, 2013)
Siddharth Varadarajan
Editor, The Hindu


Siddharth Varadarajan is Editor of The Hindu, one of the most influential and respected English language newspapers in India. He covers a broad range of topics from international issues, such as the relationship between India and China in Asia, India's foreign policy, and the Taliban regime in Afghanistan to the domestic issues such as religious and ethnic antagonism and the crises in Gujarat and Kashmir. He is one of the most credible voices in matters of defense and foreign policy in India today, and his articles are frequently quoted in the newspapers not only in India but also outside the country.
Prior to joining The Hindu, he worked with The Times of India for nine years. At that time, he was the only Indian journalist to cover the 1999 NATO bombing of Yugoslavia from Belgrade and the 2001 destruction of the Bamiyan Buddhas by the Taliban in Afghanistan. At The Hindu, he had worked as chief of the national bureau and chief editor for Delhi issues, and in May 2011 he was appointed editor in chief, as the first non-family, professional editor.
He was honored by the United Nations Correspondents Association (UNCA) the Elizabeth Neuffer Memorial Prize for Written Media Silver Medal for his series of articles, Persian Puzzle on Iran and the International Atomic Energy Agency in 2005 and won the Ramnath Goenka award for print Journalism in 2010.
Varadarajan has also been involved with the academic world in the course of his work. After studying at the London School of Economics and Columbia University, he taught at New York University as trained economist until 1995. He was also invited as a visiting professor at the University of California, Berkeley in 2007 and was a Poynter Media Fellow at Yale University in 2009.
He has edited Gujarat: The Making of a Tragedy (Penguin Global, 2002).
Archives
Inquiries
Program Department
International House of Japan
5-11-16 Roppongi, Minato-ku, Tokyo 106-0032
TEL: 03-3470-3211 (Mon.-Fri., 9:00 am-5:00 pm)
FAX: 03-3470-3170