2019 Artists
Brian Anderson, Industrial Designer
June-October, 2019
Lee Conell, Writer
Late July , 2019
Tennessean author Lee Conell deals deeply in the nature of hauntings and their many guises across cultural frames and individual mindsets. Many of her award-winning short stories are collected in her debut book:
Subcortical
. Conell's prose is profoundly personal and humorous, conjuring quotidian vignettes that are immediately relatable, but are quickly launched by her gaze into vivid flights of imagination. In preparation for her upcoming novel
The Study of Hidden Animals
, which uses Tokyo and Kobe as two of its main settings, Conell will be spending her time in Japan getting closer to the fascinating world of
yokai
and other monstrous portrayals from Japanese popular culture, both current and ancient, which she sees as arising from common anxieties and transcultural traumas shared by humankind. Conell will also explore the way World War II is fictionalized in local memorials and Japanese history. In particular, she will visit the Chiune Sugihara Memorial Hall and its surroundings, which is directly connected to her ongoing exploration of Jewish culture and communities across countries, an important part of the writer's ancestry that often informs her work.
leeconell.com
Robert Millis, Sound Artist / Researcher
March 1-July 31, 2019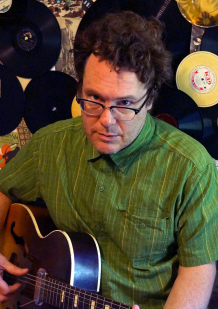 Born and raised in New York, Robert Millis' artistic work across media could be rightfully said to be trans-disciplinarian, but is also solidly rooted in his deep relationship with music, which he approaches from both within and without. There is a mutual complementation among his output as a singer-songwriter and composer, his work with the Sublime Frequencies label, and the passion of his adventurous musical ethnography, finding and presenting early recorded sounds across cultures. His in-depth, informed approach fuels his documentary films and works like his book
Indian Talking Machine
, where Millis explores Indian music using one of his favorite cultural artifacts as a springboard: the 78 rpm record. Early examples of sound recordings and the devices used to reproduce them have fascinated Millis for many years, leading to many works, including his popular book
Victrola Favorites
. In Japan, the artist wishes to deepen his research in what are the first commercial recordings made in East Asia (1902-03). He plans to organize and present his encounter with these Japanese sources into an artist's book including CD and vinyl recordings, to present a combination of imagery, writing, and sounds. The work will not only aim at exposing new ears to old sounds, but will also introduce its readers to the inspiring stories and paraphernalia surrounding the records as objects, as well as the ritual of listening to them in itself.
robertmillis.net
Aya Rodri-guez-Izumi, Visual Artist
July - October, 2019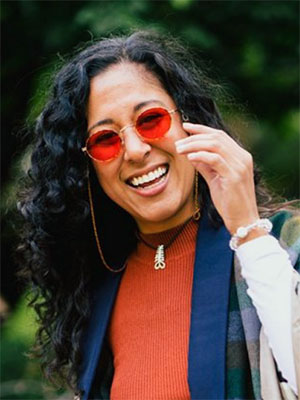 With New York as her base, Aya Rodri-guez-Izumi channels her eclectic Cu-ban/Puerto Rican and Okinawan heritage in projects that often occupy unconventional spaces and combine a wide range of media to transform them into stages that facilitate encounters. In her pluralistic practice, which highlights the ritual dimension of everyday activities and the objects that propel them, the artist invites viewers to take the lead in performative inter-actions, the outcome of which shapes her artwork into its final, complete form. During her fellowship, Rodriguez-Izumi will revisit her native Okinawa in order to investi-gate local rituals and collect material for her upcoming work
Project: Iceberg
, a piece in which the artist bridges Okinawa (the site of her birth) and East Harlem (her home in the U.S.). The project's title come from the code name assigned to the battle of Okinawa, and the artist was inspired to begin it by William T. Randall's
Okinawa's Tragedy: Sketches From the Last Battle of WWII
, a book that compiles Okinawan first-hand accounts surrounding the battle of Okinawa and its aftermath, and was illustrated by the artist's father, Jose Rodriguez. In Okinawa, Rodriguez-Izumi will respectfully visit ancient Ryukyuan sites as well as the Gama cave system, a crucial war site in which many local victims of the battle of Okinawa sought refuge and perished, decimated by the joint violence of both countries' armies in their clash.
iamaya.com
Jen Shyu, Composer, Vocalist, Multi-instrumentalist, Dancer, Producer
February 10 - July 30, 2019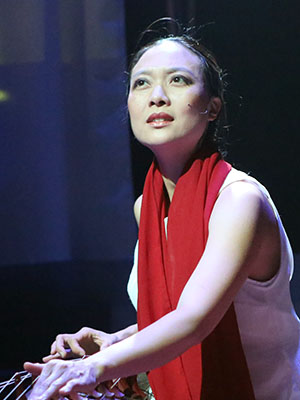 Born in Illinois to immigrant parents from Taiwan and East Timor, Jen Shyu currently lives and works in New York City. Her eclectic musical and performance practice is deeply informed by her ancestral roots, vigorous research traditional music and dance around the world, as well as her solid Western classical training. Shyu began violin, piano and ballet training from an early age, later studying opera and obtaining a music degree from Stanford University, and undertaking her own form of ethnographic research of music, dance, and ritual in Cuba, Taiwan, Brazil, China, South Korea, East Timor, Indonesia, and Japan. Besides releasing seven albums leading her band Jade Tongue, Jen Shyu is known for her collaborations with many important musical figures like Steve Coleman, Anthony Braxton, Wadada Leo Smith, and Vijay Iyer. Both as a bandleader and as a collaborator, her bold, unique style has been widely celebrated by peers, critics and the musical press, becoming a Doris Duke Artist in 2016. During her time in Japan, Shyu plans to deepen her study of the Satsuma
biwa
and
noh
theater as well as continue an ongoing conversation with Sasaki Itaru concerning his Kaze no Denwa (Phone of the Wind) memorial, which gives one of the communities affected by the 2011 Tohoku earthquake and tsunami (Otsuchi, Iwate) a way to channel their feelings towards the departed. Having previously composed a song about it in her work
Nine Doors
, she is now developing
ZERO BLOSSOMS, ZERO GRASSES
(working title), a ritual music drama inspired in part by the memorial.
www.jenshyu.com
Photo: Steven Schreiber
---
For profiles and photos of previous artists, please click on the year
|
2018
|
2017
|
2016
|
2015
|
2014
|
2013
|
2012
|
2011
|
2010
|
2009
|
2008
|
2007
|
2006
|
2005
|
2004
|
2003
|
2002
|
2001
|
2000
|
1999
|
1978-1998
|
Artists' Profiles TOP
|
JAPANESE
---
2018 Artists
Derek Gromadzki, Writer
Mid-2018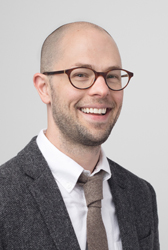 Derek Gromadzki is both a poet and a translator. But his artistic practice, rather than reflecting this dichotomy, assumes a more amorphous agenda that relies interchangeably upon poetry and translation. Elements of his translations become sources of innovation in his poetry just as stylistic problems worked out in his poems generate new possibilities for approaching the difficulties of translation. A network of several world languages woven across time by etymology undergirds his work. And this structure serves as the basis for the most distinctive features of Gromadzki's writing: the rhythms and sounds he generates through a meticulous but dynamic approach to prosody. In Japan, Gromadzki plans to conduct research for his second book of poetry,
Horology
, which draws upon the history of mechanical timekeeping as well as different cultural conceptions of time in order to explore new possibilities for the experience of time in poetry. In order to unravel the particularities of time as it has been and is presently imagined in Japanese culture, he plans to visit several of Japanese watchmaker Seiko's facilities, as well as interviewing local scientists and artists, including fellow writer Yoshimasu Gozo, and the researchers at the Yukawa Institute for Theoretical Physics.
Rachely Rotem & Phu Hoang, Architects
May - August 2018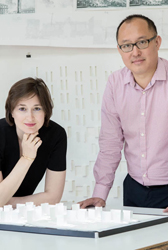 Together, Phu Hoang and Rachely Rotem run MODU, an interdisciplinary architecture studio with inventive projects that often emphasize the weather's role in shaping a dwelling's formal and experiential particularities. Their proposals are usually driven by a desire to contest and dismantle the logic of modern architecture, especially in its costly attempts to negate weather. In addition to their busy international practice, Hoang & Rotem are also active in teaching and research at some of America's most prestigious universities. The duo will spend their time in Japan researching the way in which the archipelago's varied climate influences local architecture (both past and present) and the approach of the architects and builders behind it.
Laurel Nakanishi, Writer
April-August 2018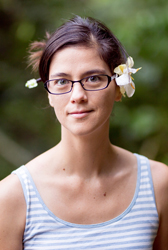 Born and raised in Alewa, on the island of Oahu, Hawaii, Laurel Nakanishi is the author of the award-winning chapbook
Mānoa|Makai
, and her poetry and essays have appeared in numerous national magazines. Her work is grounded in the natural world and features myth, imagery, and storytelling that is often genre-bending. In addition to her literary work, Nakanishi is deeply committed to community projects. She is the founder and director of NicaArts in Nicaragua, and has served as the founding coordinator at O, Miami's Sunroom community poetry program. During her residency, Nakanishi plans to revisit the
henro
pilgrimage route and write a lyric memoir of the experience. She will also interview pilgrimage scholars around the country with the aim of incorporating the voices of other pilgrims into her creative process. Coming from a Japanese-American family with a deep connection to Shingon Buddhism, Nakanishi believes the experience will reinforce her understanding of her culture and inform her teaching.
José Navarrete, Performer
August 2018 to January 2019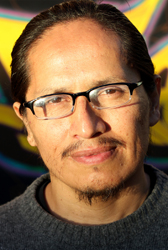 José Navarrete's practice, which he began in his native México City, integrates choreography, dance and education by taking performance and dance beyond the stage and into the community. In Navarrete's work, there is a carefully researched dialogue between transdisciplinary experimental performance and the traditional music, rituals and dances of cultures in which the artist has immersed himself for years. With Debby Kajiyama, he leads Naka Dance Theater, an outfit that creates interdisciplinary performance works using movement, theater, art installation, multimedia, and site-specific environments. Navarrete will spend his residency mainly in Iwate prefecture, where he will immerse himself in all aspects of the practice of
Shishi-odori
(Deer Dance), which he sees not only as an artistic expression, but also as a bonding element that gives the communities that keep it alive continuity and strength.
Jesse Schlesinger, Artist
September 2018 to January 2019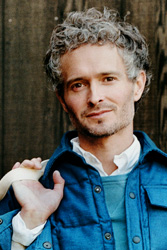 Jesse Schlesinger is a visual artist residing in San Francisco and Sausalito. He works in a variety of media, including sculpture, installation, drawing, and photography. As the son of a carpenter, Schlesinger is deeply connected to carpentry and architecture. In his sculptures and installations, Schlesinger works with a hand-crafted aesthetic utilizing foraged natural and urban materials and found objects. Both private and public, these works explore how we inhabit and contemplate space. Schlesinger's work is deeply influenced by the trans-Pacific dialogue existing between Japan and California for many decades. While in Japan, he will explore rural and urban settings in search of materials to utilize in artworks. He is eager to engage in dialogue with local artists and craftspeople, recognizing there is immense potential in these conversations.
---
For profiles and photos of previous artists, please click on the year
|
2018
|
2017
|
2016
|
2015
|
2014
|
2013
|
2012
|
2011
|
2010
|
2009
|
2008
|
2007
|
2006
|
2005
|
2004
|
2003
|
2002
|
2001
|
2000
|
1999
|
1978-1998
|
Artists' Profiles TOP
|
JAPANESE
---